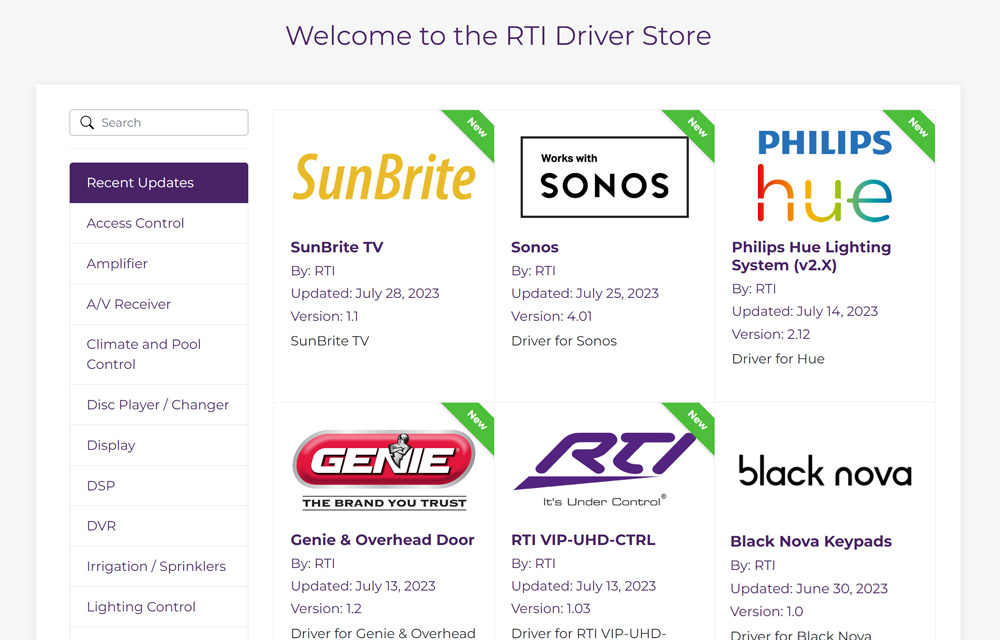 Integrate with all Major Commercial and Residential Products.
RTI works with best-in-class manufacturers in the categories important to integrators and your clients. The large and growing RTI driver catalog lets you easily integrate and control AV, lighting, security, HVAC and more.
RTiQ Remote Management and Maintenance.
Take advantage of time-saving features such as auto-discovery, auto-programming, and GUI templates— combined with the tools that gives you the ability to customize and personalize the user experience to the finest detail for each customer.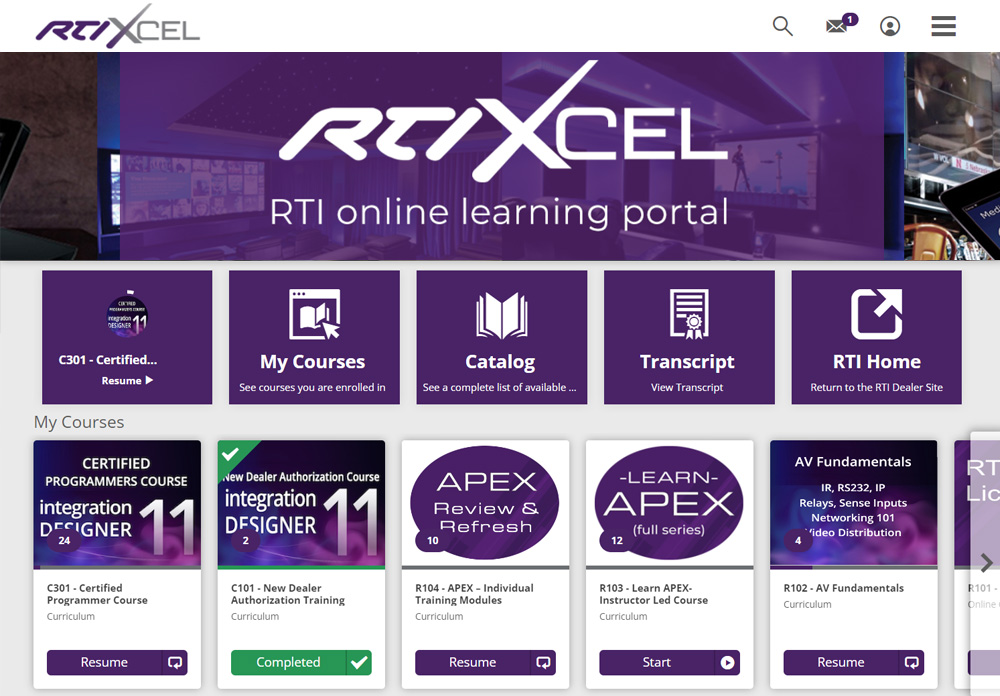 RTI Training Accommodates Your Schedule.
The RTIXCEL online training portal offers a comprehensive curriculum and uses structured, "bite-sized" courses, allowing you to learn at your own pace, including a full course to achieve mastery of the Integration Designer programming platform.
Dealer Programs Help Build Your Control Business.
We are dedicated to your success. Our dealer locator, accommodation, demo gear, and case study programs give you the tools and exposure you need to succeed.